Artsy Pictures for Portraits
In general I'm a normal portrait kind of guy. I do senior portraits, model portfolio portraits and I do family portraits. But recently I was challenged to do artsy pictures as portraits. You know what I mean? We are talking about the new modern hipster style of pictures.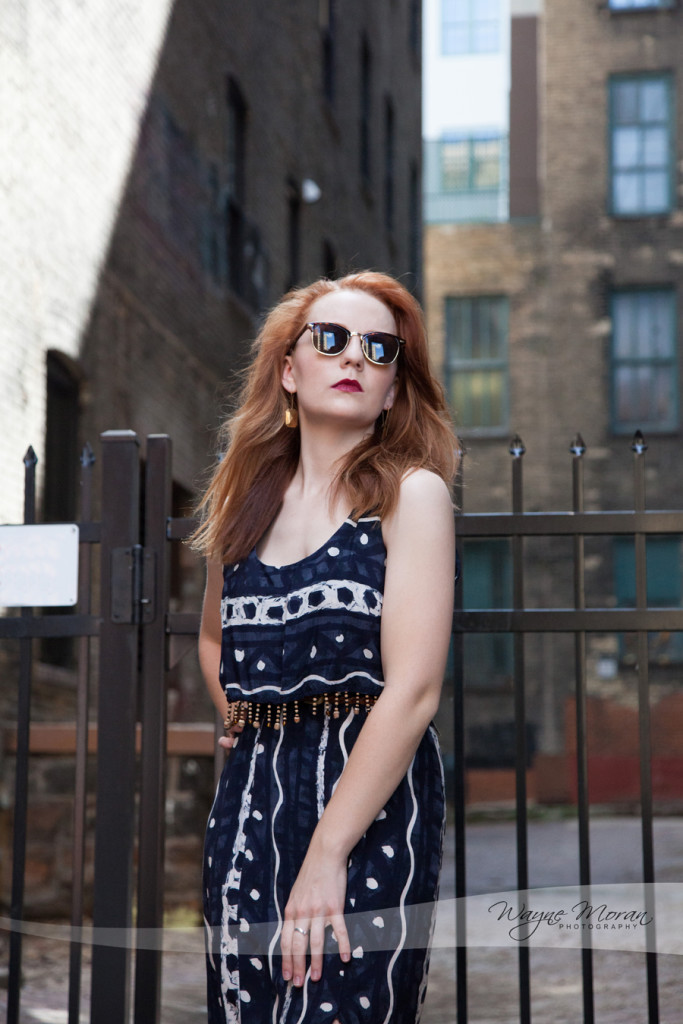 You see my daughter is an up and coming singer and she needs to build her portfolio of pictures to help communicate her story to her larger audience. She is also surrounded by some of the most incredible singers, photographers and artists so she is influenced by the latest and greatest styles and trends.
Check out the work of Sean Earl Sullivan for example https://www.facebook.com/SeanEarlPhotography
Needless to say, I'm a little bit of old fashioned and it's a bit of a challenge keeping up with all these fast moving trends, but in this case I think I was up for the challenge.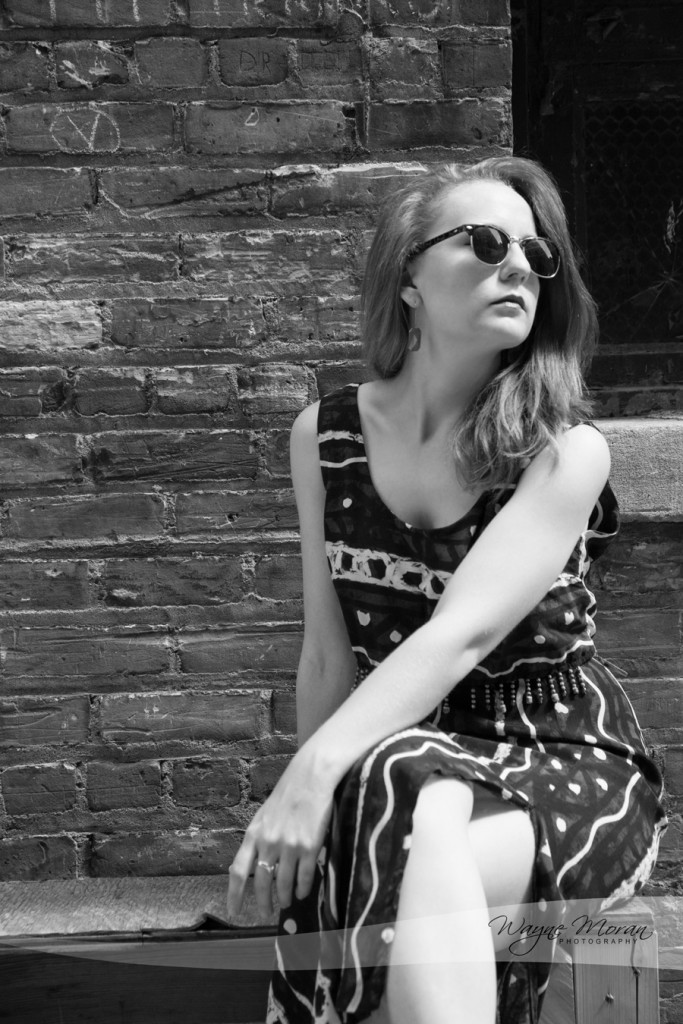 Nicole and I had worked on a model portfolio photo session recently so she had gotten to see some great areas in St Paul. She knew she wanted to explore St Paul for this particular session also. There are so many cool old buildings, great brick buildings, wonderful alleys, fantastic textures and generally you can for the most part hide from the harsh direct sunlight.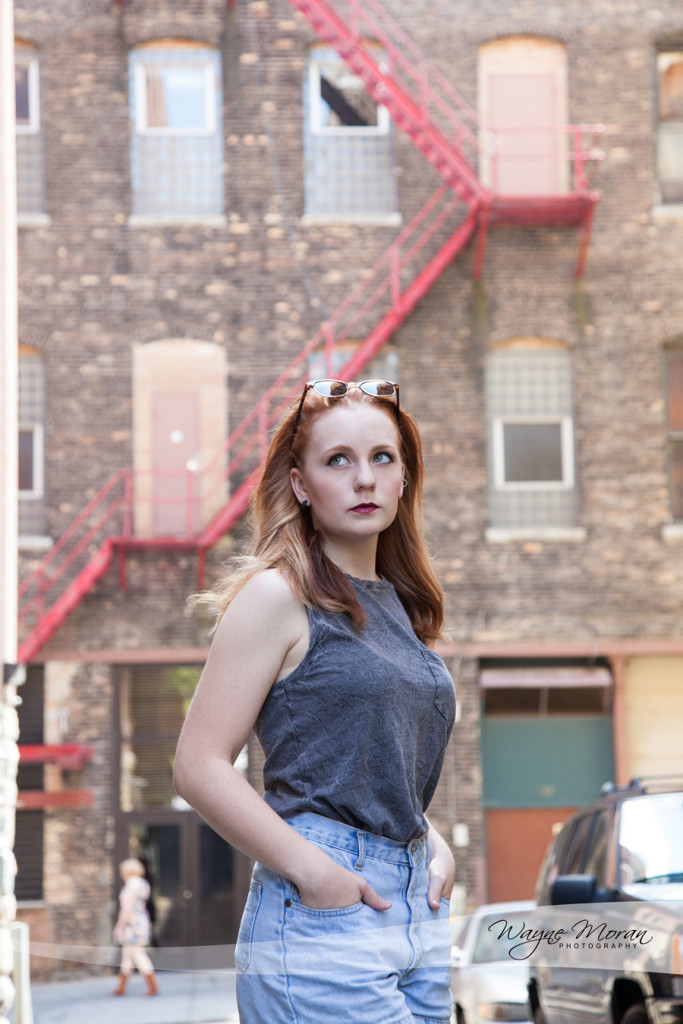 I tend to do all my work on location using natural light as much as possible, so we're always at the mercy of the particular conditions of the day. This particular day was about 90 to 95 degrees with mostly sunny skies. Nicole's schedule is generally very tight too so we knew we were only going to be able to do this photo session during some short moments that she had available. So we had to shoot on this particular hot day with mid-day harsh light. Yikes, in general that's a huge no no for photographers. We hate mid-day light. So we we're going to have to be crazy creative and adventurous.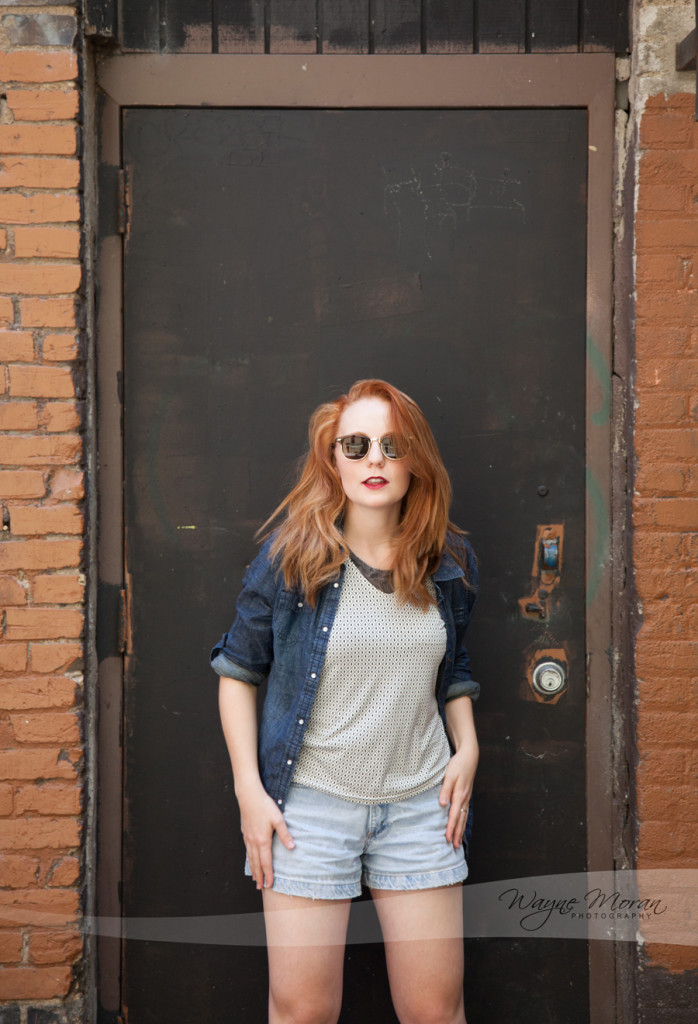 Nicole sent me a bunch of links to photo artists that she was being influenced by. We wanted to try to make sure we were on the same page as far as the vision of the day. Being this particular style was not my style she was going to have to be the director of the session. She needed to have artistic vision and really have a good sense of many of the images she actually wanted captured. She felt a little bit unsure of herself at first because she had never been in a Director role and that is not her natural inclination. After a little bit of discussing the possibilities and with some prodding from me the wheels of creativity quickly started rolling.
Bricks and Alleys
We had seen a bunch of buildings with awesome grunge brick walls in their alleyways and we knew we were going to use those. Alleys often times offer less harsh, more diffuse or reflected light so they are perfect for photo sessions. Here are some of the images we found in the alleys.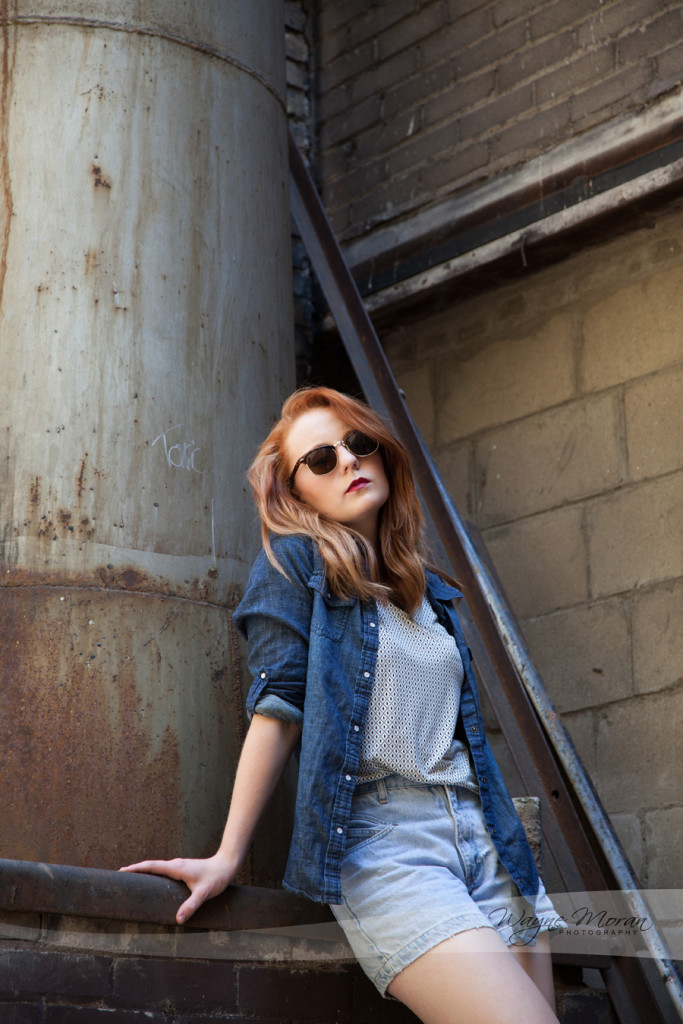 Union Depot
After we explored in the alleys for a while and got some great content it was time to be a little bit more adventurous. Nicole needed a place to change into a different outfit so we ran into Union Depot in St Paul.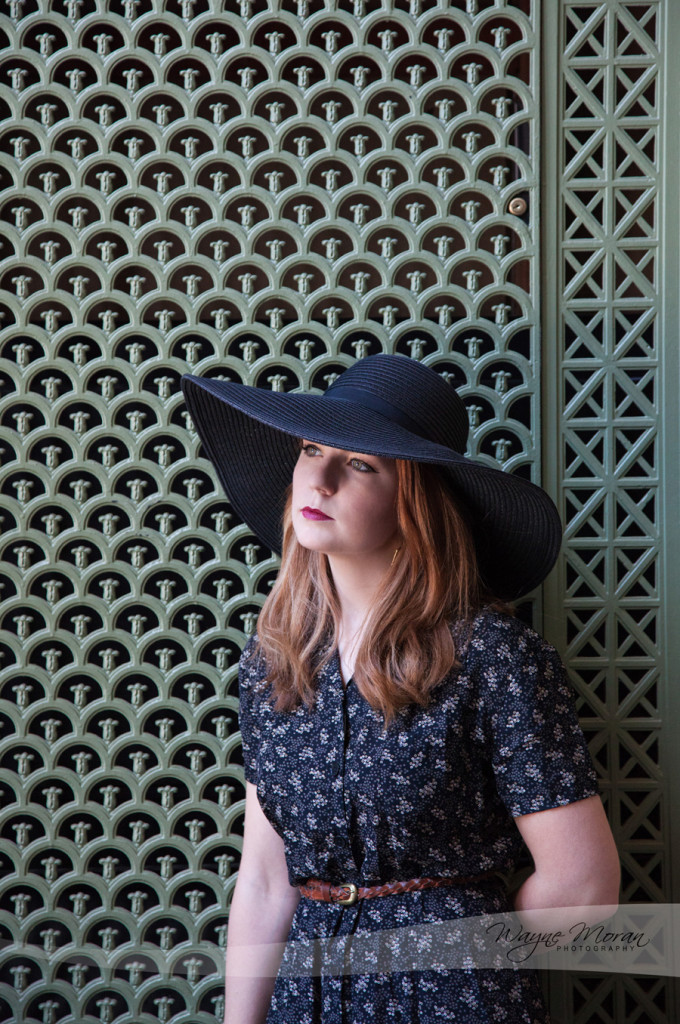 Wow Union Depot is a treasure trove of textures colors and fabulous light! We could have stayed in Union Depot all day long and the results were so fantastic that we would have just loved to stay there but it was time to adventure even further.
Out in the Direct Sunlight
So believe it or not we were crazy enough to go out into the direct sunlight on a 90 degree plus day. There were a few clouds floating by every once in a while to give us a little bit of cover but for the most part it was direct harsh sunlight. So our plan of action was to try to find little nooks or crannies that would give us some cover for a while and that also had great textures to add to the artsy feel of the portrait. We were so surprised, frankly blown away, that as we put ourselves in that environment and ventured out into the heat and sun we were indeed able to find some great locations which offered great opportunities for incredibly interesting portraits.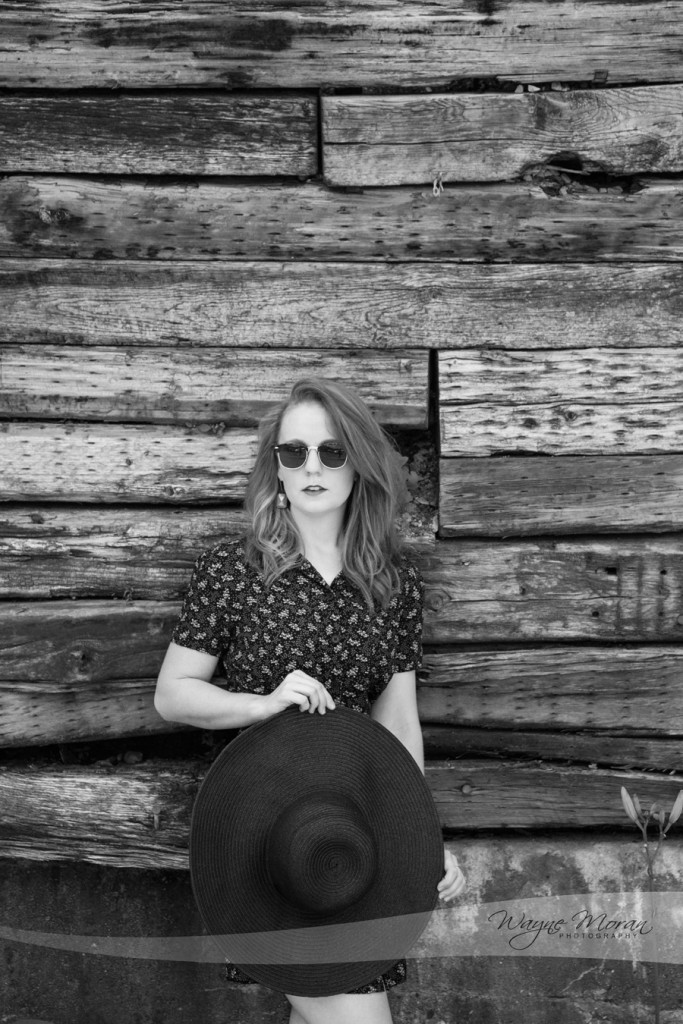 We found this great wall that was built with old railroad ties. The colors and textures were so rich and inviting we knew we had to take some images here.
Then we found an incredible rock wall that had some iron work directly on the wall. It's really crazy the things you find when you stop and look and pay attention just a little bit.
Conclusion:
So all in all I think the event was incredibly successful. These images are of a first round of editing of some of the images that will then be added in many different ways using many different filters and techniques for editing but the raw content that we gathered this particular afternoon was frankly mind-blowing to both of us. We were getting like children at Christmas when we started going through the images. We knew our outing had been extremely successful.
Thanks for the fun: thanks for the great opportunity to stretch my skills and frankly just to enjoy a great afternoon with you.
If you're looking to have some awesome artsy portraits taken feel please contact me and let's set something up. We can do some creative brainstorming and then go out and create some amazing art!
Until next time, get out and capture the adventure!