Amy Bjornson Actress Portfolio Photography Session
Amy contacted me about 6 months ago to help her work on her acting/model portfolio headshots and assorted images.  She has some great ideas of who she is and who she wants to portray and what she wants to do as she breaks in to the acting world.  We took that information and we worked together over the next few months throwing ideas back and forth to see what would work perfectly for her.  Finally, this past week we were able to get together and do a photography session for her and now you get to see the results.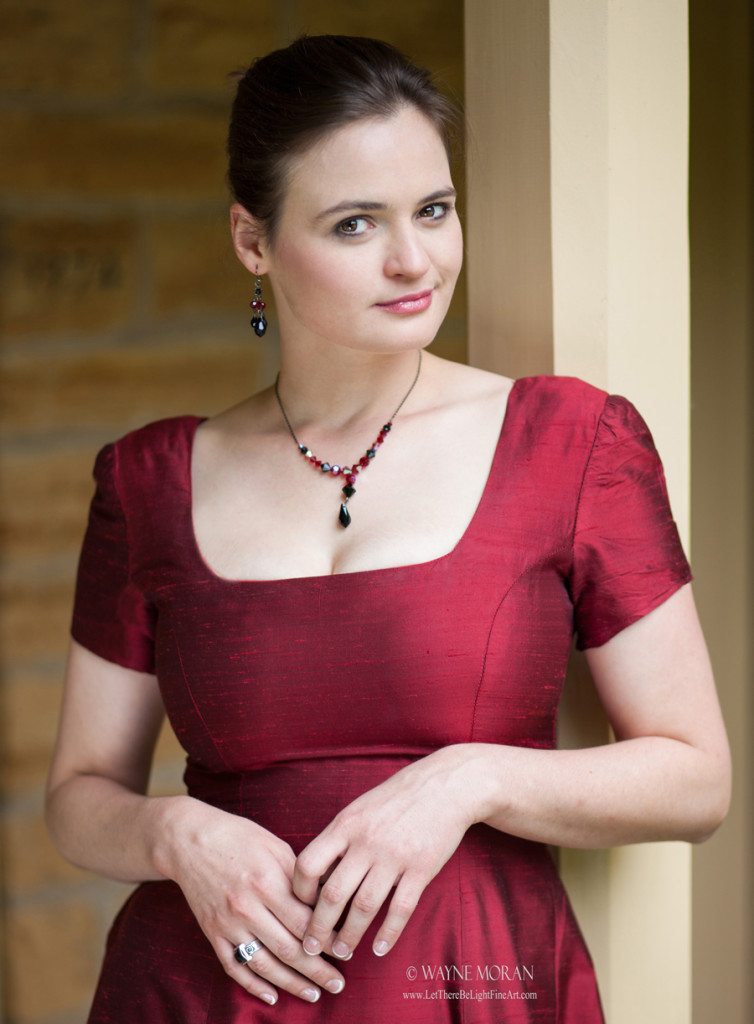 The classic beauty of Amy Bjornson
The purpose of this session was to get headshots so she can use them for auditions and for her profile on various casting websites.  Our goal for this session was to capture her personality and her natural beauty while attempting to use natural light, a little nature and the city.
Selecting Locations
There were two general locations that came to mind immediately. I love Sibley House historic site in Mendota, Minnesota both for its great access to natural beauty but also for the old structures that have such wonderful classic old brickwork that would be perfect for this kind of photo session. Then I thought of downtown Saint Paul because of all the lovely brickwork, the interesting alleys and the historic Union Depot.  The Union Depot is always fun to photograph in and around and the staff there is quite helpful and supportive.
First Session Sibley House Historic Site
For the first session we went to Sibley House for an evening shoot. I love to shoot in the evening because of that gorgeous golden light that happens several hours before sunset.  We were not disappointed this particular evening.  There was a thin overcast but it allowed some of that wonderful golden to filter through.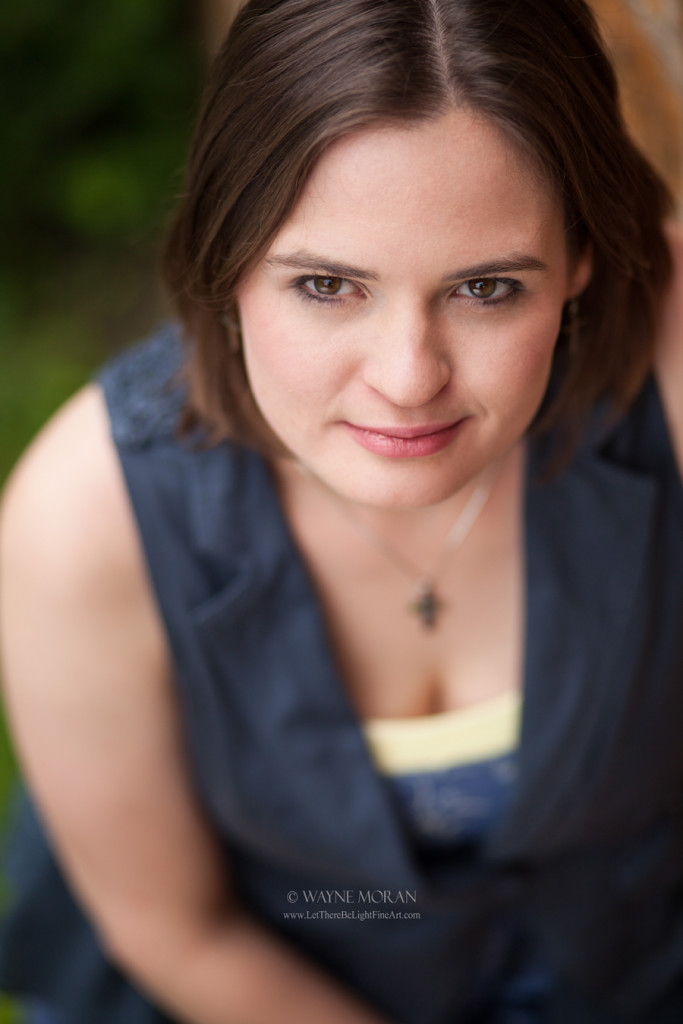 Amy casual
Amy had two outfits for that particular evening; one was very casual but the other, a gorgeous classic red dress. The red dress was something that you would see on the set of a movie like "Pride and Prejudice" or something similar.  Once I saw that dress I knew it was going to be the main outfit for the evening. So I had to work my poses around that dress.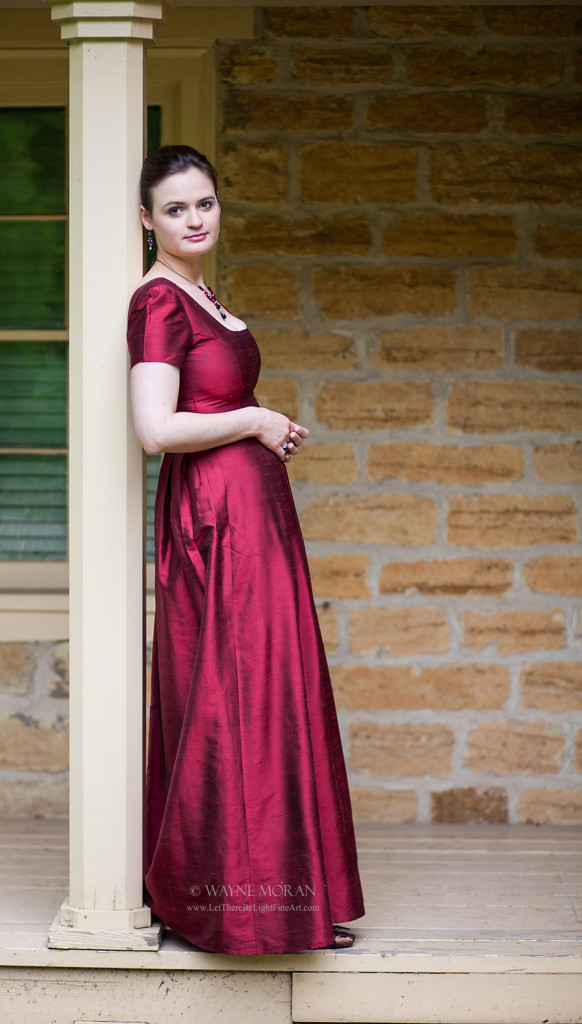 Amy in "That Red Dress"
Keep in mind again the purpose of this session was mainly for headshots for auditions but there's always a reason for a broader portfolio of images that capture a personality.  I was going to take advantage of this dress to capture the broader personality also.
Amy has a very fun and silly side to her personality, but I purposefully calmed that side down just a little bit. For this photo session I was trying to capture her classic beauty that would enable her to be cast as the leading lady or the love interest in many shows.
The classic brickwork, balcony and porches of the structures at the Sibley House played perfectly into capturing her classic beauty.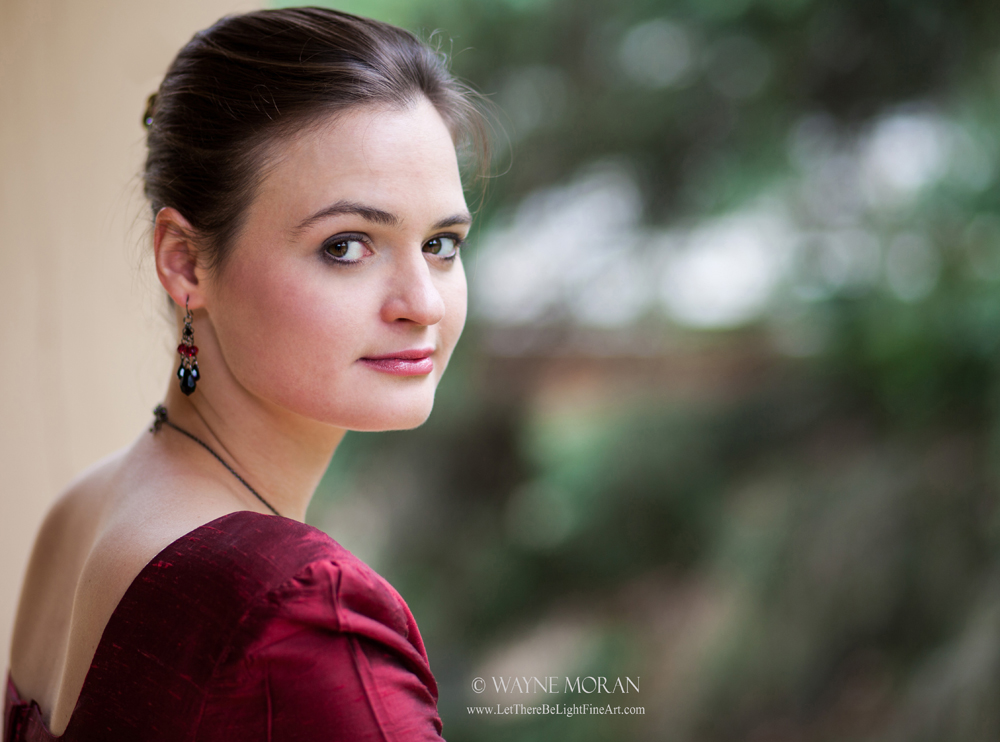 Amy Bjornson as Elizabeth Bennet "Pride and Prejudice"
My favorite image from the entire night is her standing on a balcony overlooking the landscape in the red dress. From that image I see her as "Jane Eyre" or Elizabeth Bennet in "Pride and Prejudice" or Elinor Dashwood in "Sense and Sensibility".
Downtown Saint Paul Photo Session
The second session was in downtown Saint Paul. What I love about downtown St. Paul is all the interesting alleyways, all the great older brickwork and the wonderful light. You cannot find a shadow just about anywhere and then you'll get wonderful light reflecting from the buildings and windows even in the shadowed areas.
This particular morning it was a bright blue morning with a few clouds rolling overhead so the Sun would go behind the clouds every once in a while but for the most part it was quite bright and wonderful. So there were plenty of light in the alleys.  The crowds were very small so we had our freedom to explore and shoot in the city.  My job was to helping Amy feel comfortable and in her place in the city.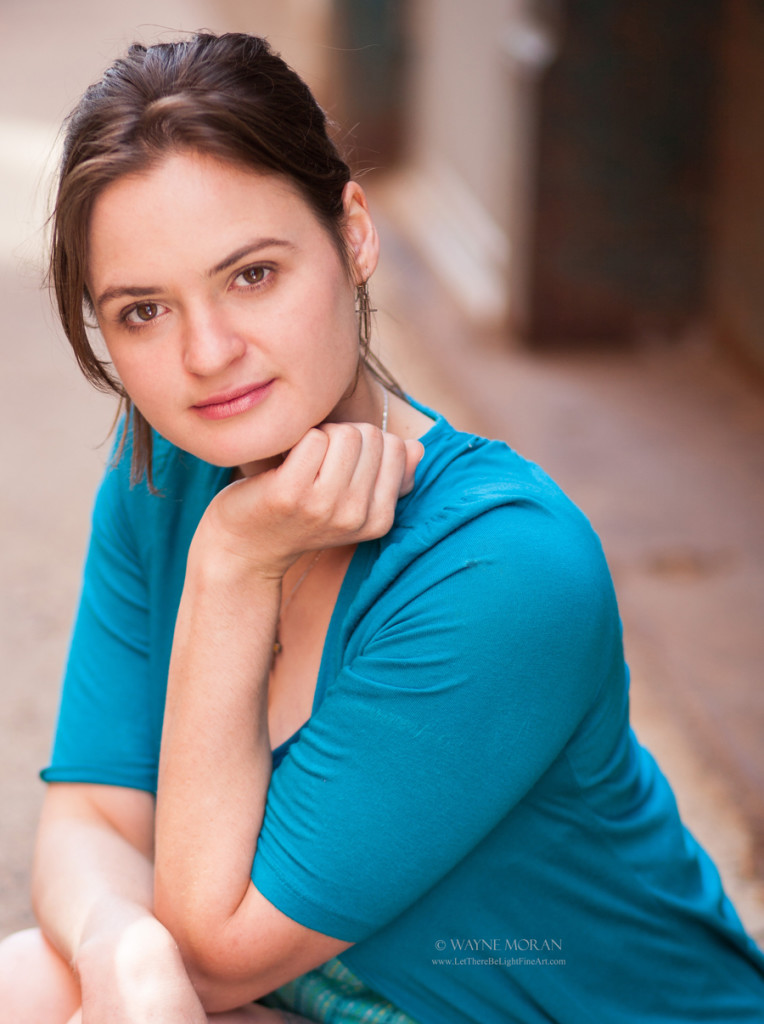 Amy Comfortable in the City
We found many nooks and crannies that we could shoot in.  There is an interesting brick wall around every corner. There are great windows and structures doorways all kinds of interesting things.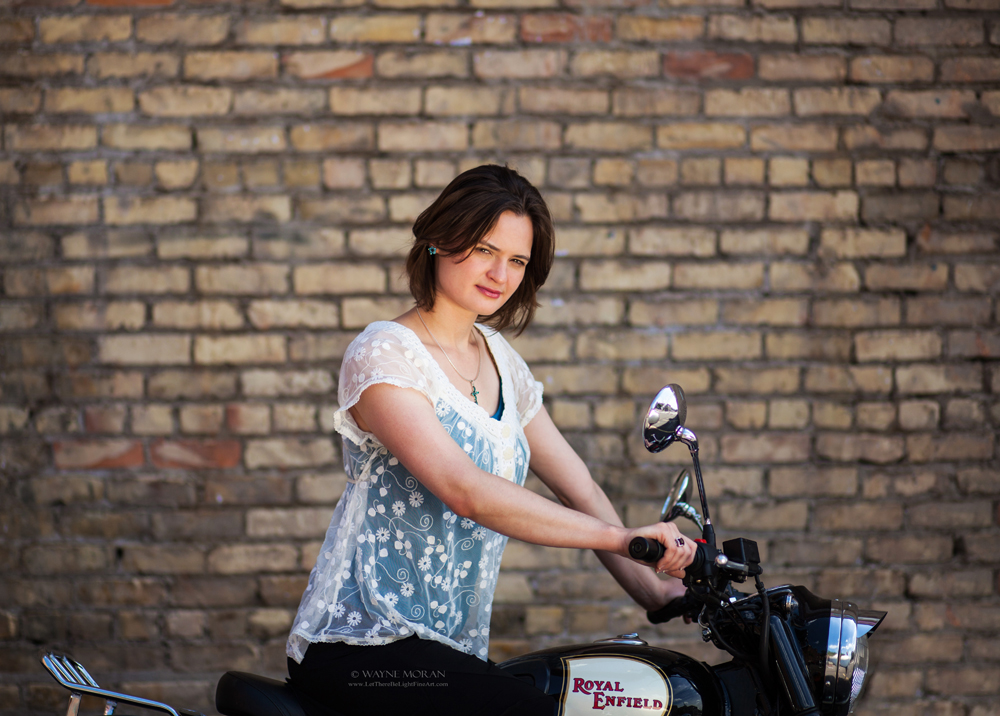 Amy on the Royal Enfield motorcyle lent by "Books for Africa" 
The best surprise came when the shop owner from "Books for Africa" came out of his shop and saw us photographing by the wall next to his shop. He was going to be leaving on his classic motorcycle. He made the comment that "my motorcycle would be much better with a lovely young woman on it then with him riding it" and he volunteered the use of his motorcycle for a few shots.  We had to think fast for what might be appropriate on a motorcycle.  Amy was wearing a dress at the moment so we had to be a little bit careful. Also the sun was shining a little bit harshly so it made for some interesting lighting conditions.  All in all I think we were able to get some interesting shops on the classic motorcycle also.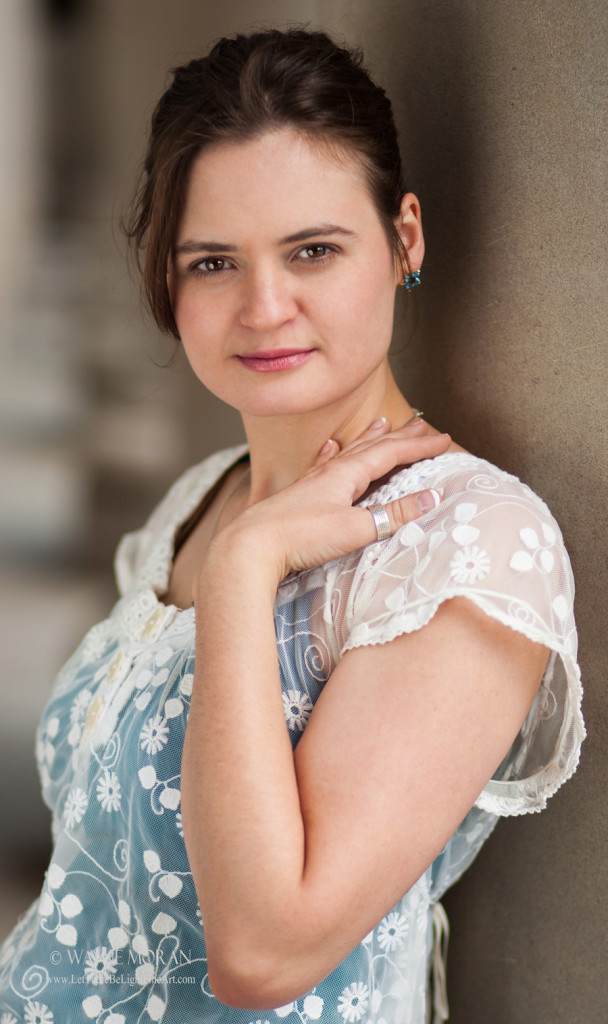 Amy at Saint Paul's Union Depot
All in all photo sessions were an incredible success. Amy has some great material for her portfolio and she will be able to submit the images for auditions of many different types as she moves forward with her acting career.
This outing with Amy was such a great adventure and it reminds me again why I love photography so much. You get to work with great people you get to explore great scenes and you must be creative on the fly to capture the best images possible.
About Amy Bjornson:
As an aspiring actress, my mission is to help transform the entertainment industry into a more faith-based, family-friendly, positive role model business than it is at present.

I believe the world needs more of Christ, and I'd like to help spread His Glory and let Him shine through me, to make this world a better place to live in.
So if you are looking for a fresh face and some great acting skills for your next film you may want to contact Amy @ http://casting360.com/AmyBjornson
If you are interested in booking a model session or a headshot session for your acting or modeling portfolio just feel free to contact me.  You can find more details on pricing here.
Until next time, get out and capture the adventure!