Amazon Closes Minnesota Accounts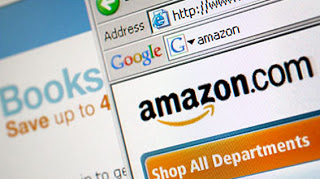 I received this email below from Amazon.com this morning for all of my business accounts there.   This is another great example of terrible policy produces terrible results.  Thanks Governor Dayton and Democrats, much of my business revenue has just been devastated.
+++
We are writing from the Amazon Associates Program to notify you that your Associates account will be closed and your Amazon Services LLC Associates Program Operating Agreement will be terminated effective June 30, 2013. This is a direct result of the unconstitutional Minnesota state tax collection legislation passed by the state legislature and signed by Governor Dayton on May 23, 2013, with an effective date of July 1, 2013. As a result, we will no longer pay any advertising fees for customers referred to an Amazon Site after June 30 nor will we accept new applications for the Associates Program from Minnesota residents.
Please be assured that all qualifying advertising fees earned prior to July 1, 2013, will be processed and paid in full in accordance with your regular advertising fee schedule. Based on your account closure date of June 30, 2013, any final payments will be paid by August 30, 2013.
While we oppose this unconstitutional state legislation, we strongly support the federal Marketplace Fairness Act now pending before Congress. Congressional legislation is the only way to create a simplified, constitutional framework to resolve interstate sales tax issues and it would allow us to re-open our Associates program to Minnesota residents.
We thank you for being part of the Amazon Associates Program, and look forward to re-opening our program when Congress passes the Marketplace Fairness Act.
Sincerely,
The Amazon Associates Team
—
Amazon Closes Minnesota Associates Accounts