U2 Minneapolis 2011 – The 360 Tour
This may have been the concert of a life time.
There is a reason why U2 has experienced such huge success and career longevity in this crazy music industry when many bands can't sell any albums (ok cds, dvds or mp3s) and most bands cannot fill up a giant venue.  That reason is showmanship and respect for the audience.   U2 puts on a show that will blow your mind, and probably your ears also (my ears are still ringing).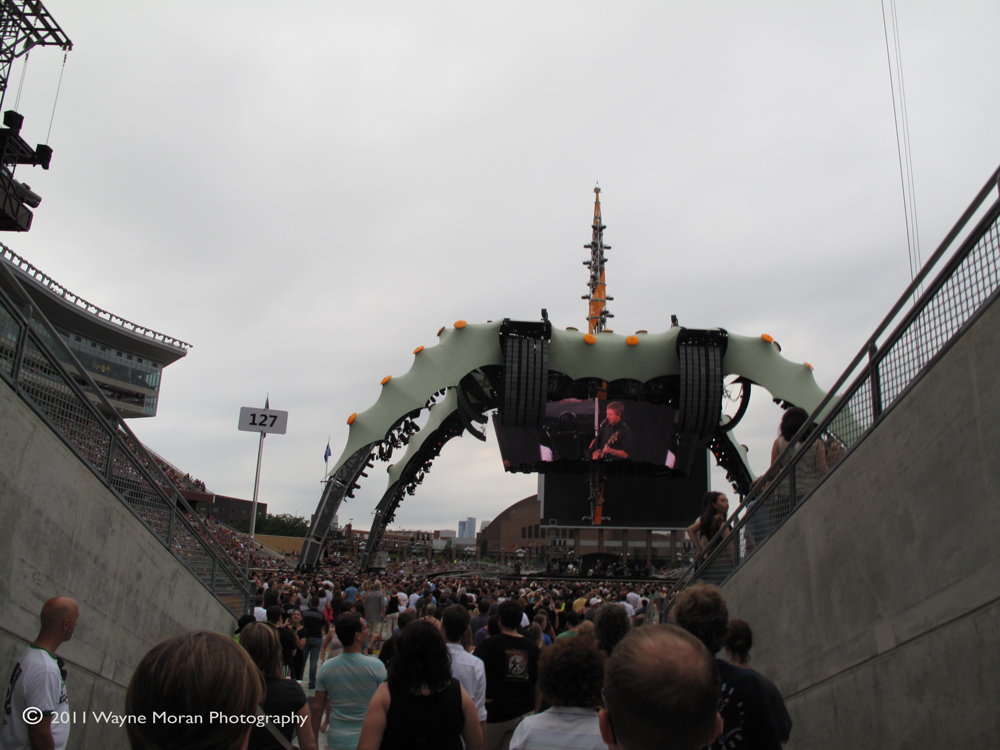 Just coming into the incredible TCF stadium and you see the incredible space ship stage.  It is awe-inspiring almost like a cathedral.  Yes I know that is probably verging on sacrilege and if any of you know me you know I love incredible architecture of great cathedrals so this statement is really something.  The stage was incredible.  I heard a rumor that the cost to be on tour is $850,000 per day and at the look of that stage and the awareness of the crew that it takes to set that up and keep everything running smoothly I can certainly see why.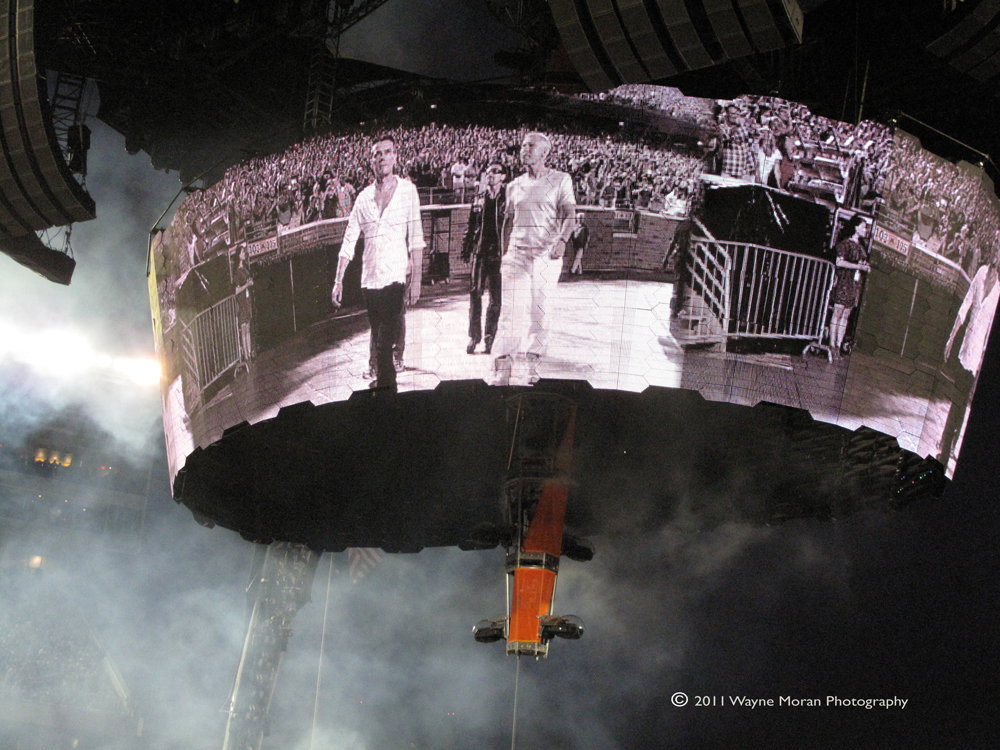 The warm up band was quite good, but they are not joyful entertainers like U2.  I did not get the impression that they really loved what they were doing.  But when U2 come out and the crowd goes wild, I immediately get that feeling that the U2 gang really loves what they are doing.  They put all their energy into the show and exude excitement and even joy.  You get the impression they really love this.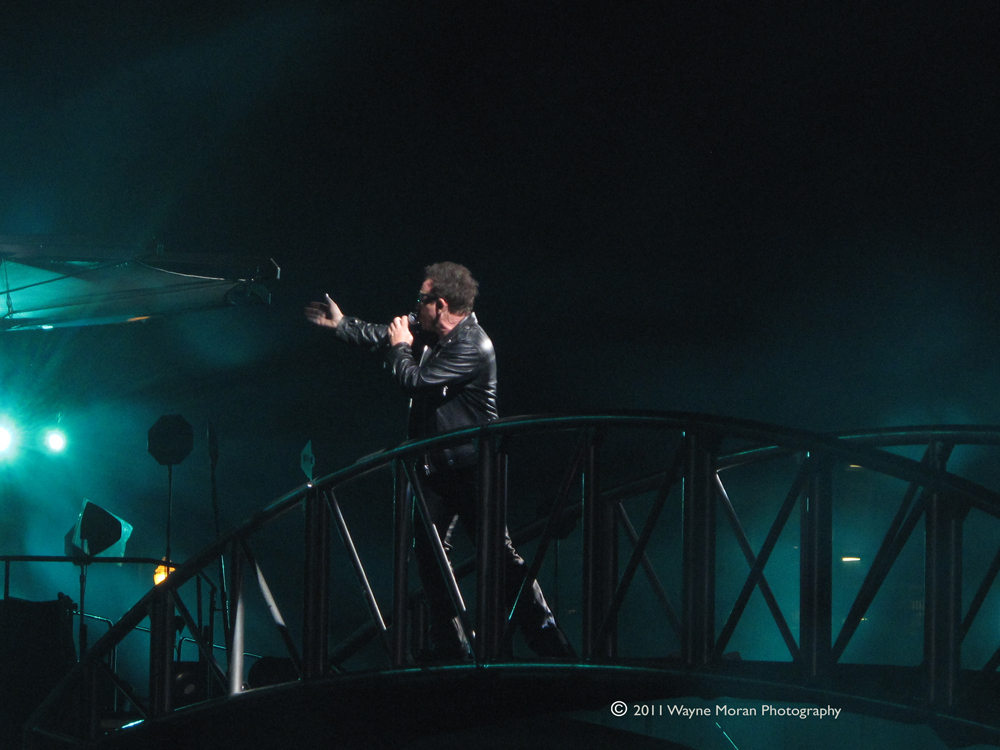 The true test of their enjoyment and commitment comes when it starts to rain.  And boy does it rain.  It is like Monson season had started and the skies opened up and it just poured.  So you get the sinking feeling that everything is going to come to an end, the show will be over.  But nothing could be further from the truth.  It was like they kicked it up another notch when the rain came, like the rain almost made them love it more.  Yes they were right out there getting wet with all of us.  The thought in my head was how was their equipment not blowing out and how where they not getting electrocuted?  Well obviously they had thought of all that also.   You would see some crew people running around to make sure everything was still working and everyone was safe, but they kept jamming.  I totally loved that.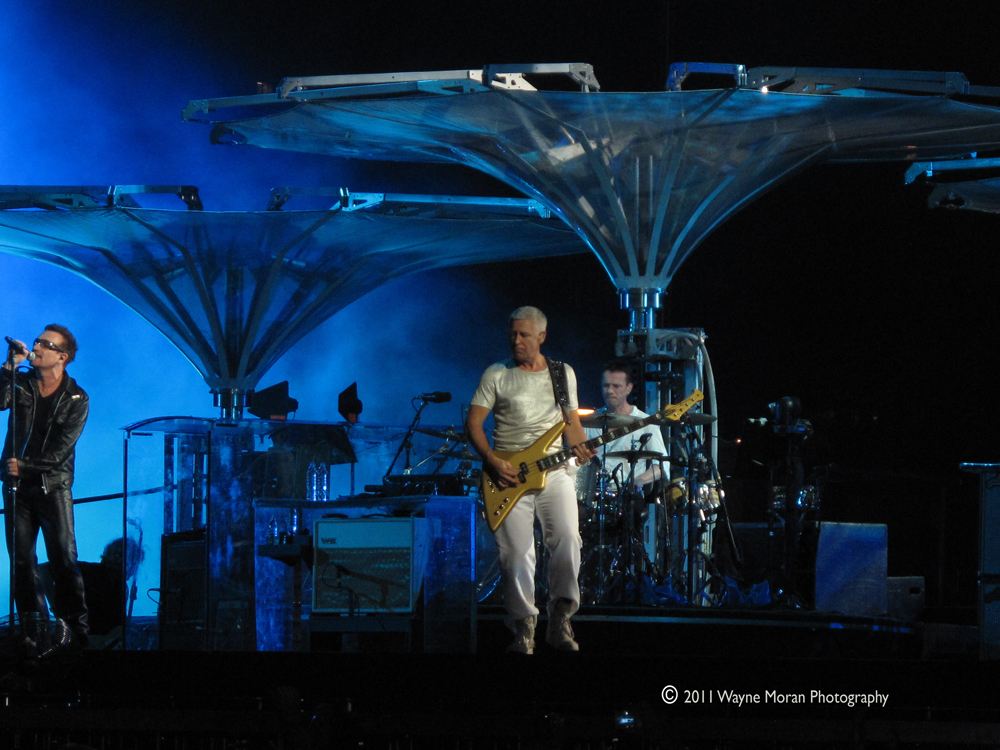 So maybe it is true that I do not get out much, maybe, but I would have to say that U2 certainly puts on a world class show.  There are two more shows left.  If you get a chance to get your hands on some ticket, DO IT!!  And bring some rain gear.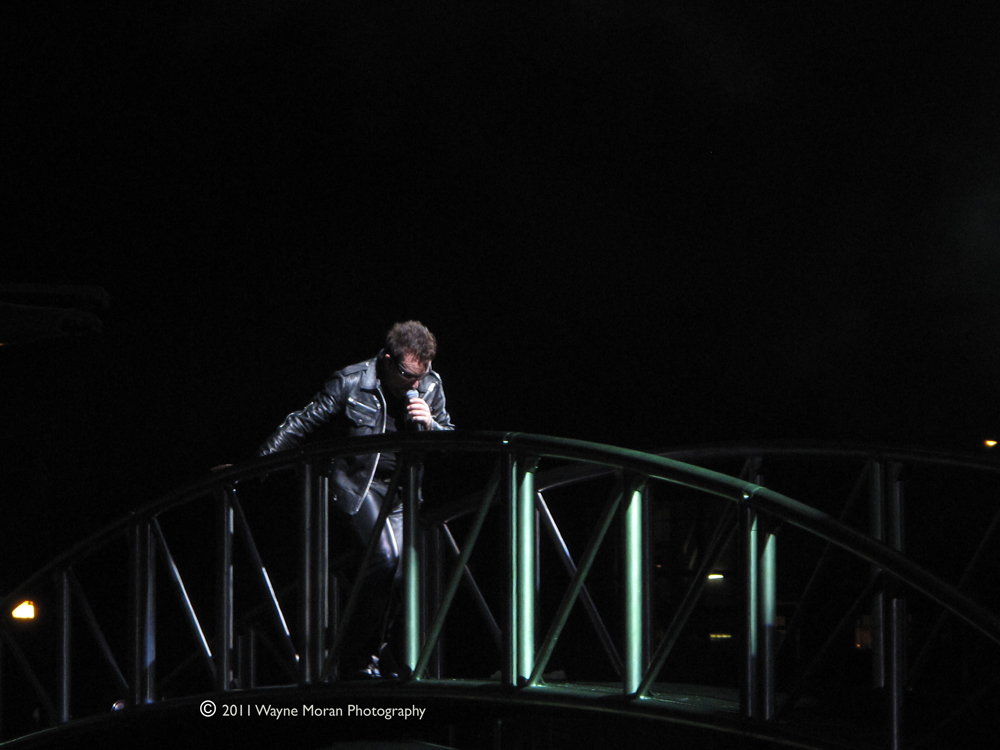 You can see more images at the fb page.
http://www.facebook.com/WayneMoranPhotography