Create a desktop shortcut to open multiple MonoDevelop Environments
If you have been doing any development in MonoDevelop on a Mac for any amount of time, you have no doubt come to the situation where you wanted a second or even third development environment open so you you can run multiple projects in debug simultaneously. We have seen that there is a terminal command to open a session and that is fine but it is still a pain in the arse.  You need to remember the command and type it into a terminal window or find the command and run it.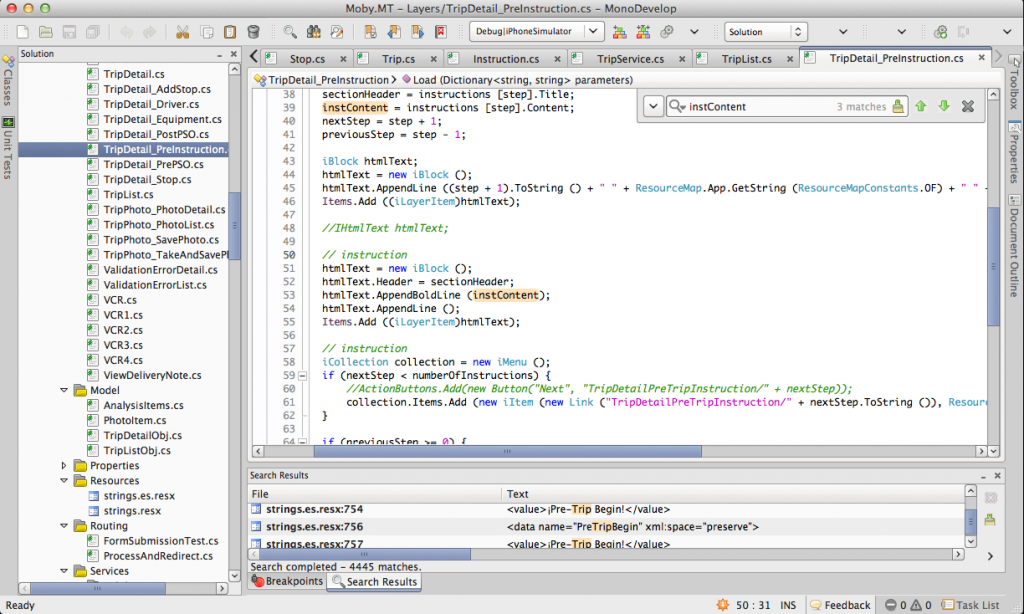 Now your brain is screaming there has to be a better way.   Well of course there is.  You can create a script and then create an alias to this script. This document will walk you through the steps to get that done.
Step 1:  Create the script file
Open any text editor of your choice.
Paste this command into the file.
open -n /applications/monodevelop.app
Save this command to a text file.  Make sure the file ends with .command.  e.g.  CreateMonoSession.command
Step 2: Make file executable
In the Terminal window, navigate to the directory where you saved your new file.  execute the chmod command on the file to give it execute permissions.
e.g. chmod +x CreateMonoSession.command
Step 3: Make an alias
Now in finder navigate to the directory where you saved your script file,  right mouse click on your file and select Make Alias.
Now you can move that new alias file to your desktop or anywhere else.
Shazam that's it.   Now you can start up as many sessions as you want and code until your heart is content.  Hope you find this helpful.
Drop me a line if you need more info.