[Previous entry: "James Lesson 6: Faith seen by Production of Self Control (3: 1-18)"] [Main Index] [Next entry: "Book of the Day: Love and Honor"]
02/22/2005: "This is Valor"
A friend e-mailed this picute to me today. I just had to post it. It was taken this past Veterans Day and I think it shows so clearly the pride we have in our military professionals. It also shows the degree of commitment that most of our miliarty members possess.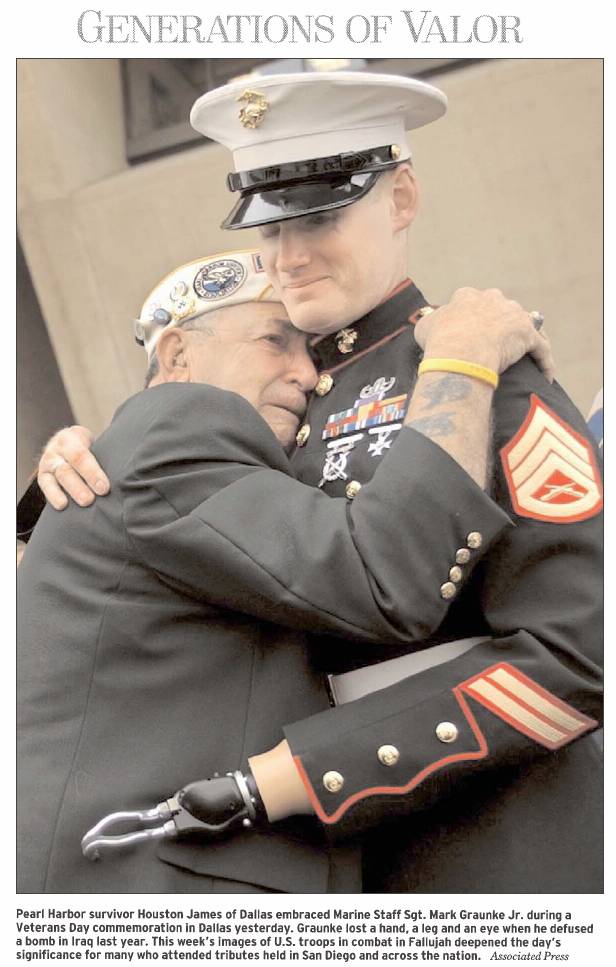 Thank you